Back
Energie Solaire SA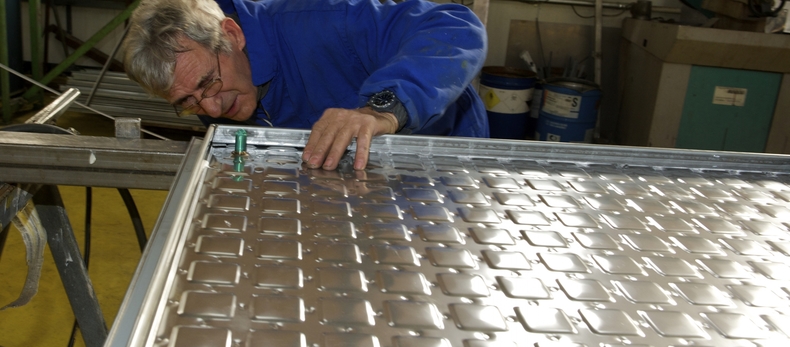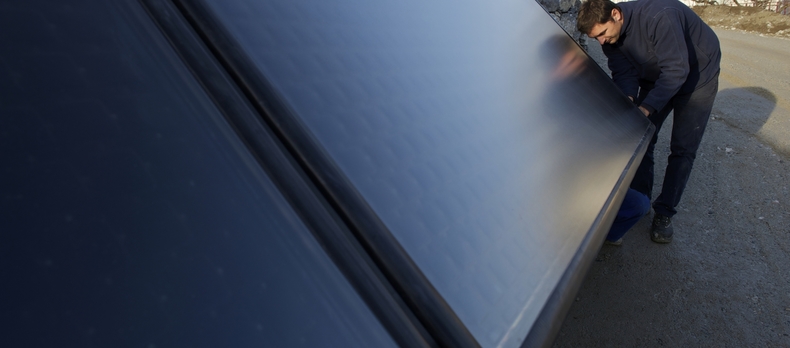 Founded in 1973, Energie Solaire SA works within the construction sector, specialising in heat production and heating and cooling distribution systems based on renewable energy and energy-saving technologies. Its main aim is to produce systems that work in harmony with the environment to provide comfort and well-being.
Energie Solaire SA develops new concepts and services, offering its clients optimum, high-quality solutions. It builds relationships with its clients, responding to their requirements, and, with a local presence throughout Switzerland, provides superlative customer service.

Competences
The competences of Energie Solaire SA enable it to cover the entire gamut of activities involved in producing heat from solar energy and other renewable sources, from development, manufacture and consultancy right up to the installation of complex systems. The company has a unique level of experience in every type of solar thermal application. The solar collectors that are an integral part of its heating systems are manufactured exclusively in its factory at Sierre.
The company's other activity concerns the use of radiant panels to provide passive air-conditioning. Its high-performance panels, with their unique design, are also produced in its own factory.
Energie Solaire SA advises project owners, engineers and architects looking for optimal solutions that are appropriate to their needs.
Products
The range of products offered by Energie Solaire SA includes unglazed solar collectors for integrated solar roofing. These can pre-heat domestic hot water and heat water for swimming pools, and can also be used as a cold source for solar installations with heat pumps. Radiant panels, which regulate the exchange of heat between a building and its occupants, constitute another part of the product range.
However, this Sierre-based company's main product continues to be the integrated solar roofing. This performs a dual role, as a solar collector and a construction material. It is ideal for pre heating domestic hot water, heating swimming pools, and for low- or medium-temperature applications. In these situations, it gives an excellent return on the capital invested. Where distribution temperatures allow, it can also form a part of a heating system.