Back
Planet Horizons Technologies SA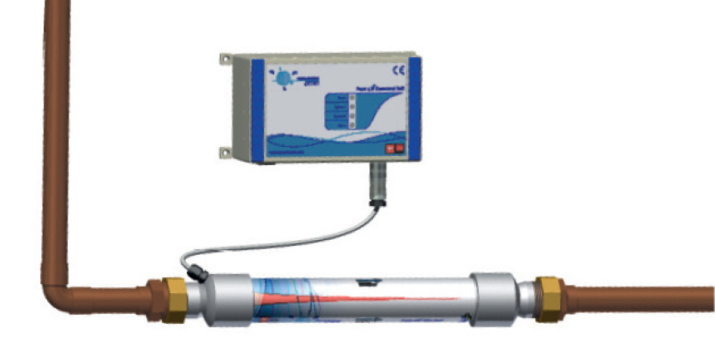 Planet Horizons Technologies SA is concerned with the physical (electromagnetic) treatment of water. With a team of around ten people, it operates from its base at Sierre and also, via its distributors, in approximately fifteen countries.
The technology
The products and solutions offered by Planet Horizons are developed entirely in-house and produced in Switzerland, often in close cooperation with Mondema, a Valais-based company. Marketing activity takes place largely outside the Valais and also outside Switzerland.
In addition, Planet Horizons works closely with several French universities to develop and improve its patented technology, and with several research centres in different countries.
Areas of activity
Aqua 4D, the product developed by Planet Horizons, prevents corrosion, scaling and bacterial growth in water pipes without using chemical products. Alongside this application to protect water supply systems in buildings, the company is also involved worldwide in water treatment for animal husbandry and irrigation.
In 2009, five years after it was founded, the company won the "Most Promising European Cleantech Start-Up" award and has been developing its environmentally-friendly technology continuously ever since.
Support from The Ark Foundation
The Ark Foundation has provided support for Planet Horizons since 2007, with the aim of extending the application of the products to new sectors. The Ark's Innovation service has actively assisted the company with this extension. In particular, it has enabled the Institute of Life Technologies of the HES-SO Valais to conduct a study on the biocidal effects of the Planet Horizons treatments. In parallel with this, the company has received support in its strategic thinking and its choice of future directions, including the underlying financial and commercial planning.